Rare Roses is a game featuring the art of Nene Thomas where you play a floral designer specializing in rare roses.
You will compete against other floral designers to be the best in town. You will purchase rose buds from the market or other players for your stock. You must manage your stock from buds, to blooms, and eventually you will lose that stock if you don't use it to fill orders. Each player will have a Rose Specialty of a particular rose they need to focus on. If they can fill more orders of their specialist type than all the other players, they will gain a bonus at the end of the game. Orders are filled from an Order Card deck and the game ends when there are no more orders to fill.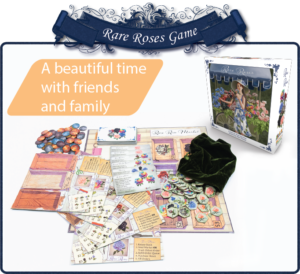 Rare Roses is an interactive family-weight game that is easy to understand and offers hours of entertainment for the whole family.
This game is still in development and we are anticipating a Kickstarter launch in August 2019. Join our mailing list to stay informed of our progress, and be notified of our giveaways and events.  Please sign up to our mailing list on the right.
You can find a sample of the rules in progress here.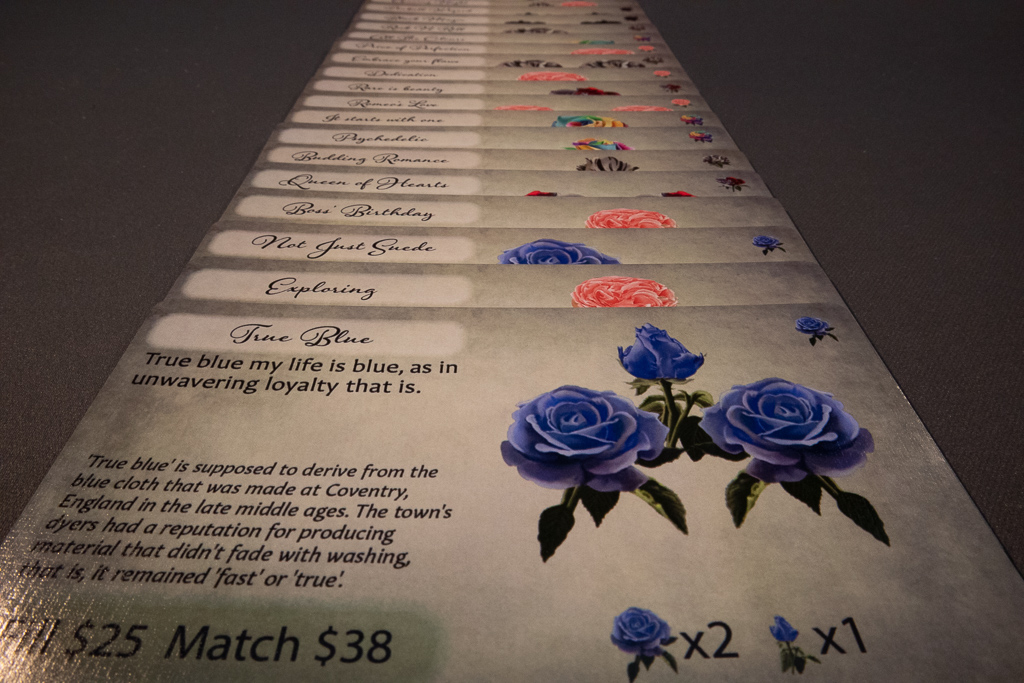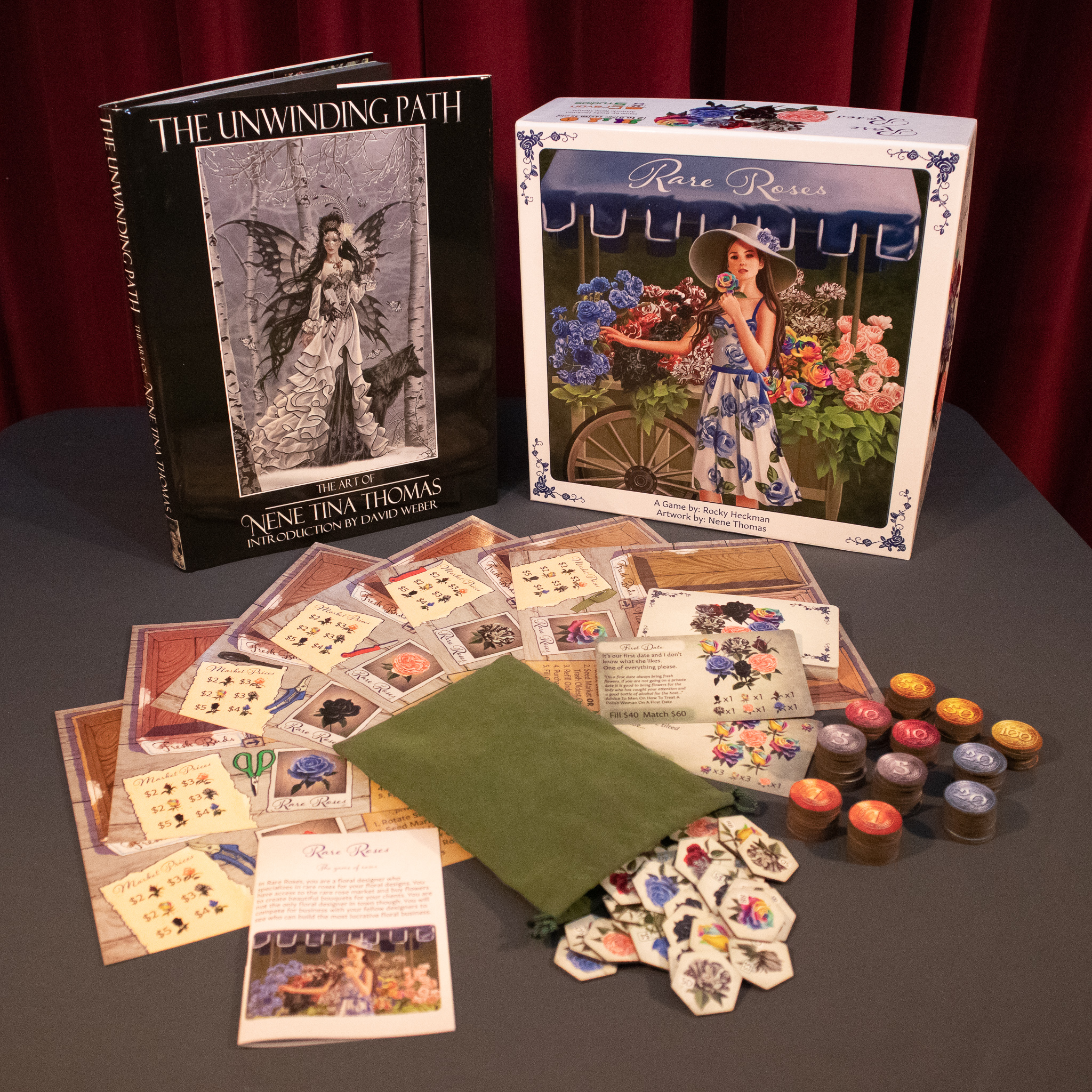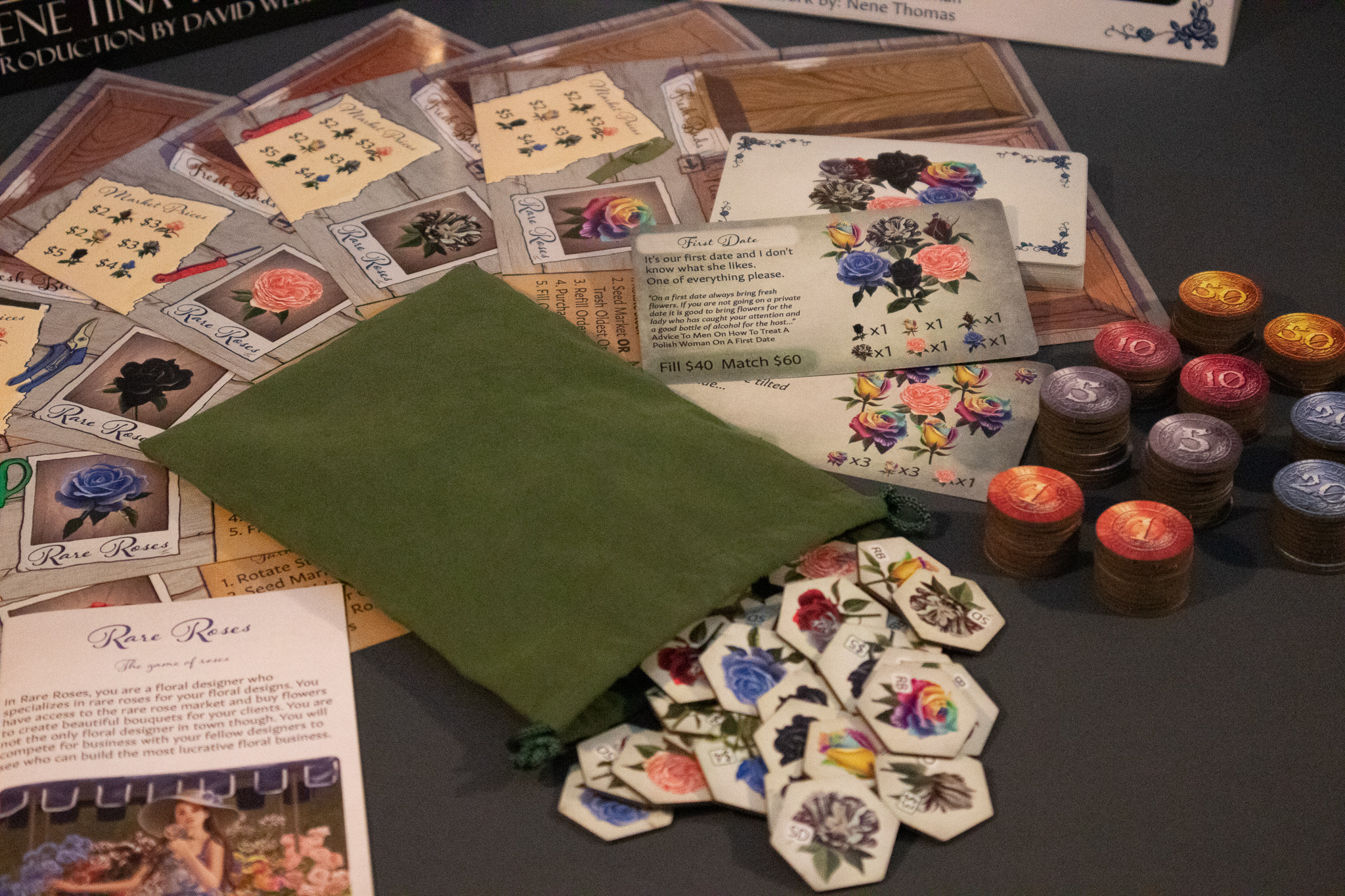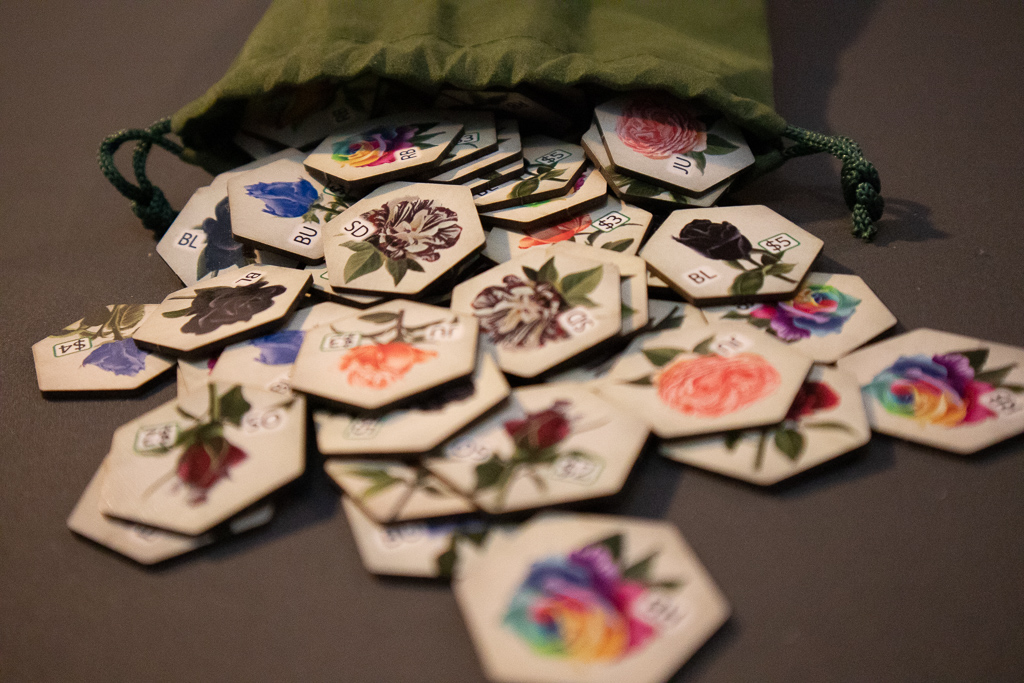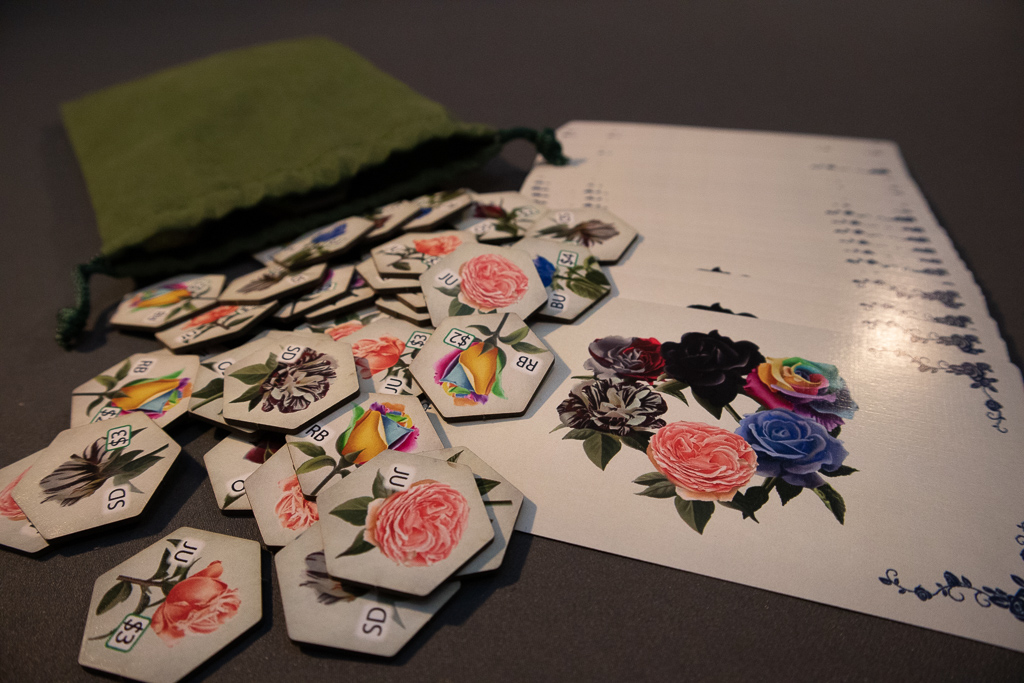 Meeple University
Stella and Tarrant at Meeple University have done a preview of the Rare Roses. They add their gamer flair to their review of how to play Rare Rose. Check it out.
Unfiltered Gamer
Michael over at Unfiltered Gamer got some time with Rare Roses. Watch his video to find out what they thought of the game.
Brave Review: Rare Roses
Rodney over at Brave Reviews has reviewed Rare Roses. Have a look at see what he thinks of the game. We're pretty happy with the feedback we've gotten on the game from many play testers and reviewers.